CONCIERGE HOME CARE | PERSONALIZED REFERRED CARE PROVIDER SERVICES | REFERRED CARE PROVIDERS
Meet Our Team
Coastal Concierge Services provides the same level of commitment and compassion as YOU would if YOU could….and that starts with the right person, in the right position. We invite you to meet our Coastal Team:
Eileen O'Donnell
President-CEO
Eileen O'Donnell has more than 30 years experience in the areas of professional development, marketing and customer/guest services. Eileen's first passion was the Hotel and Hospitality industry in which she focused mainly on Concierge Services as well as Convention Services for companies such as Walt Disney World, Sheraton and Marriott.
Eileen fell in love with Vero Beach in 1978 after visiting her folks who made Vero Beach their forever home from Cape Cod.
In 2005, she moved to Vero Beach from Orlando after her father passed away. She wanted to be there for her Mother and participate in some major upcoming decisions, first of which was becoming her Mother's "Care Manager". Eileen's first role was facilitating moving her Mother into a senior living community. Then began the natural progression of taking on her transportation needs, coordinating and accompanying her to doctors' appointments and managing her endless struggle with prescriptions.
As a daughter, Eileen was more than happy to take on these tasks and participate so that her Mother's lifestyle and sense of independence never suffered, including making sure her Mother never missed a beloved game of bridge or a dinner date with an old friend.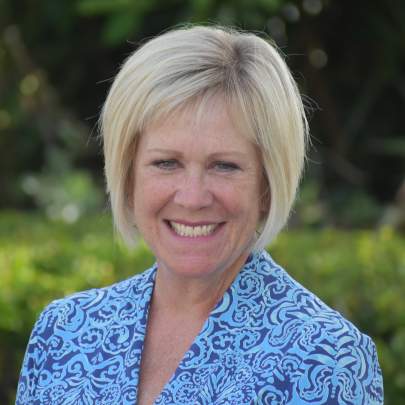 A commitment that Eileen cheerfully took on alongside her Mother was being an Auxiliary volunteer for IRCCH. Her Mother volunteered up to her 90th birthday in Labor and Delivery, and Eileen enjoyed volunteering at the reception desk weekly for over five years.
With a greater sense of knowing how many others were in need of the same kind of assistance that she provided her Mother, Eileen decided to put her skills and experience to good use, and she entered the Senior Living and Home Health Services arena in 2007. She was fortunate enough to work with and be mentored by the best health care and leadership stewards in our community.
"I absolutely loved meeting with the clients, hearing their stories and finding ways to help them remain independent," recounts Eileen. After meeting and working with all of the families and associated services, it was only natural that she found the desire to become a leader in the senior healthcare community herself. She founded Coastal Concierge Services in October 2016, and her role as President – CEO and founder is threefold: Overseeing and staying focused on Concierge Home Health Services, Advocacy, and Transitional care.
Eileen is as committed to the local community as she is to serving the seniors who live in it. She is often quoted as saying "local takes care of local!". Two organizations in particular came to her aide during her years as her Mother's caregiver: Alzheimer & Parkinson Association of IRC and Senior Resource Association, so it is only fitting that those are two of the nonprofits that Eileen personally supports. On a personal level, Eileen annually gives to Little Birthday Angels during the holidays. She comes from a large family and chooses to donate any and all monies that would normally be used to buy gifts for her siblings. After their Mother passed in 2015, they have all decided to do this in their own communities in their Mother's name. Click here to learn more about Eileen's, and Coastal Concierge's, community involvement.
Eileen has been married to Robert for over 30 years. They both share a passion and love for the game of golf. When not on the course they enjoy spending time with their two dogs. "Murphy", their 12-year-old yorkie and "Birdie" their newest addition, a golden doodle puppy!
What Motivates Eileen to do her job? "My Coastal Family. They are all so compassionate and dedicated. We all make a difference in the lives of the folks we call clients. Each and everyone of us has had a personal experience with a family member that gives us all the calling to serve our seniors. I am truly blessed to have each and everyone of them on my Team."
Gene Hurst, LPN
Administrator
Gene joined Coastal Concierge Services as Administrator in February 2020, bringing with him over 30 years of experience in the medical profession. He is a Licensed Practical Nurse, Certified Dementia Practitioner, and a Certified Assisted Living Facility Administrator. He draws on this extensive involvement in the healthcare field in his role as Coastal Concierge's Administrator, being responsible for company compliance with all regulatory agency guidelines for AHCA and the State of Florida.
In spite of serving in a role that is often thought of as being full of paperwork and documentation, Gene brings his heart to work every day, to make a difference.
"The older population is largely underserved, and needs people to be their advocates and voice in order to maintain a dignified and enriching lifestyle." He enjoys being part of a team of professionals at Coastal Concierge that does just that.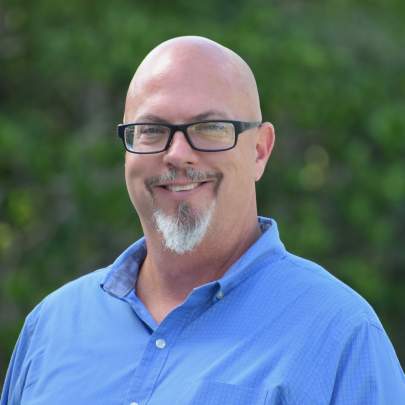 Gene keeps busy on the weekends by being very involved with church activities. Originally from Orlando, Gene moved to Vero Beach in 2012, at that time working for another home health agency. He has two adult children who have since moved back to Orlando, one of whom is a nurse.
What motivates Gene to do his job? "Being part of an organization that has a positive impact on the lives of those we serve in our community."
Kenneth Borchers
Client Care Specialist
Some would say that Kenny Borchers has the "fun" job. He can quite often be found calling out bingo numbers, scheduling a horse-drawn carriage, setting up a dunk tank-- all for residents of our local senior living and assisted living communities. Or maybe it's delivering baskets full of goodies or throwing a pizza party to the all the dedicated heroes who work in those same communities. Either way, Kenny has fun doing his job and recognizes that it's more than just fun and games.
"It's important for seniors that they stay engaged with life, having fun in their golden years," explains Kenny. "Games like bingo keep their minds active, so it's not just something that's fun for them to do, it's important to their health and well-being."
Kenny is a life-long Florida resident and has lived in Vero Beach for nearly 20 years. He joined the Coastal Concierge family in September 2020, hitting the ground running with creating fun, and he's constantly looking for more ways to engage seniors. He brings with him over a decade of management experience in assisted living facilities and was with a Nurse-On-Call for three years.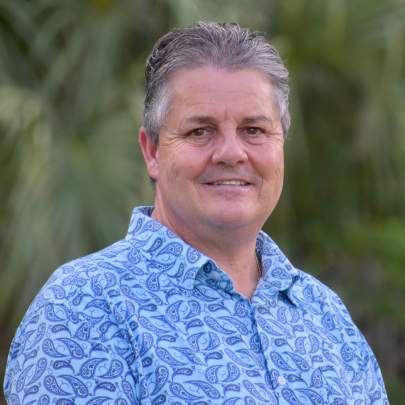 He also delivered meals-on-wheels to elderly shut-ins for two years as a volunteer, an indication that his care for seniors is not just a job to him. He is driven to assist Coastal's clients with as much care as they need because he hopes that someone will be there as he gets older.
What motivates Kenneth to do his job? "I really enjoy working and not ready to retire yet!" And everyone involved with Coastal Concierge Services is glad that Kenny isn't going anywhere anytime soon! Bring on the FUN!
Kim McLaughlin
Client Services Coordinator
Kim has worked in the healthcare field since she was 18 year old and has been a nurse for more than 26 years. With experience in the areas of long-term care, medical practices and home care, Kim immediately became a valuable member of the Coastal family when she joined the company in March 2018. As a Client Services Coordinator, Kim is a "matchmaking conduit" for both clients and care providers, building relationships with each to ensure expectations are met for both.
"I have always had a great deal of love, care, compassion and respect for our seniors. I was raised for many years by my grandparents and feel they contributed to me being led in this direction."
Born and raised in Vero Beach, Kim is married with two sons and a "very special" grandson. She loves spending time with her family and being outdoors, especially anything water-related. She loves being a part of the community and is a strong supporter and volunteer for the Alzheimer & Parkinson Association of Indian River County.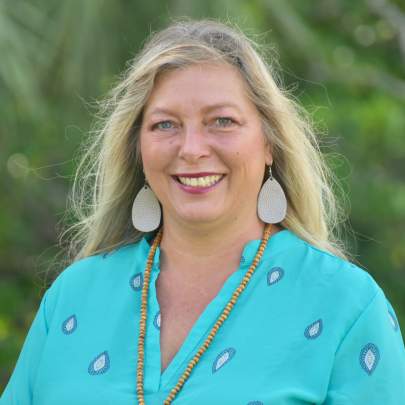 What motivates Kim to do her job? "My Coastal family, our clients and care providers."
Jami Charles
Client Services Coordinator
Jami has been part of the home health care industry since she was 17 years old, when she first became a home health aid. As a teen, she was inspired by watching her mother care for people and realized how truly interesting the senior generation was, that they still have a lot of life in them that should be appreciated and celebrated. She transitioned into administration in 2012 and ultimately became involved in client care, joining Coastal Concierge Services in January 2019 as Client Services Coordinator. She is a master at matching client requests to the ideal care provider, but she does much more than coordinate calendars: she builds relationships with both clients and care providers to ensure Coastal Concierge is meeting all expectations for both parties.
In Jami's own words: "I love people and have a passion for seniors who have cared for others in their life and who now need others to care for them with respect and compassion."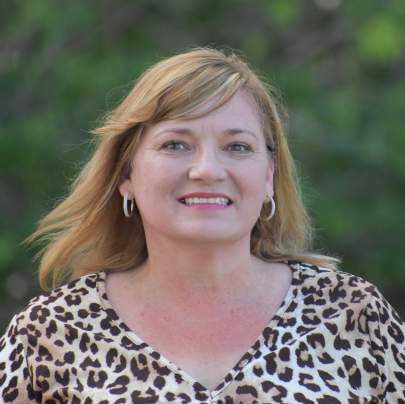 Her caring extends to the community and is reflected in her commitment to the Alzheimer & Parkinson Association of Indian River County.
Born in Vero Beach, Jami grew up elsewhere in Florida and found her way back to Vero Beach in 1997 to be close to her ailing mother. When her mother passed, she (and her dad) both decided that "there's no place like home," and she remained in Vero. Jami is married and has three Great Danes and a "bonus" son. She loves spending time with family, Bible teaching, pets and taking road trips.
What motivates Jami to do her job? "People! Teammates!"
Jennifer Moffett
Client Services Coordinator
Jennifer joined Coastal Concierge Services in November 2020, bringing with her eight years of experience as a scheduler with Medicare agencies as well as a private home care agency. Her skillful scheduling, for which she received a Customer Service Award in Volusia County, is put to good use in her role as a Client Services Coordinator at Coastal as she carefully matches clients with the care provider that would best suit their needs.

Like so many others on the Coastal team, Jennifer was drawn to this field because of her own personal experience:

"I chose to work in this industry after a positive experience with home health when my grandparents' health started to decline, and my family needed help taking care of them. The company that they used always sent the best of the best in terms of care providers, and I wanted to be one of the people that help make these kind of matches."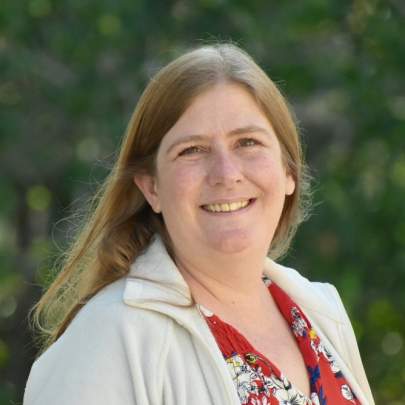 Originally from Kinderhook, NY, Jennifer lived in Ormond Beach for 10 years before moving to Vero Beach in 2019. She is married with two children and two dogs, and she likes to garden and do puzzles. No doubt her love of puzzles aids her in working with all the moving parts involved in her role as Client Services Coordinator!
What motivates Jennifer to do her job? "I like to help people and make sure that their needs are met."
Nancy Peterson-Cameron, LPN
Wellness Coordinator at Regency Park
Nancy Peterson-Cameron joined Coastal Concierge Service in November 2018. Previously she was a nurse for 35 years at Florida Hospital in Orlando, including 11 years experience as a pulmonary and allergy nurse. She came to Coastal from the Visiting Nurse Association where she served as a Nurse Liaison and Redi-Nurse.
As a Wellness Coordinator for Regency Park's 200+ residents, Nancy provides screening services, support, and information about available private duty nursing services to meet the needs of residents. She is actively involved in community events and is a liaison between the facility staff, management and the Coastal Concierge team.

Nancy's own personal experience as a care provider for her mother motivated her to become involved in senior care. "I saw what a great impact being there as her care provider had on my mother. I want to provide that to the residents of Regency Park, as well."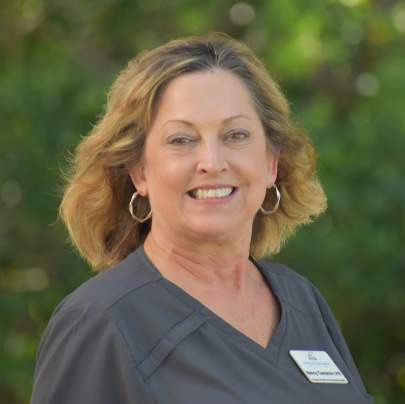 Nancy was born in Waterloo, Iowa and grew up raising quarter horses on the family farm. She moved to Vero Beach in 1972 with her family to be closer to relatives and is a graduate of Vero Beach High School. She enjoys swimming and hiking with her dog Barkley, and she especially cherishes the time she is able to spend with her son and granddaughter.
What motivates Nancy to do her job? "Every day is a new day at Regency Park. I have compassion for all the residents, as well as support from my Coastal family."
Also part of the Coastal Team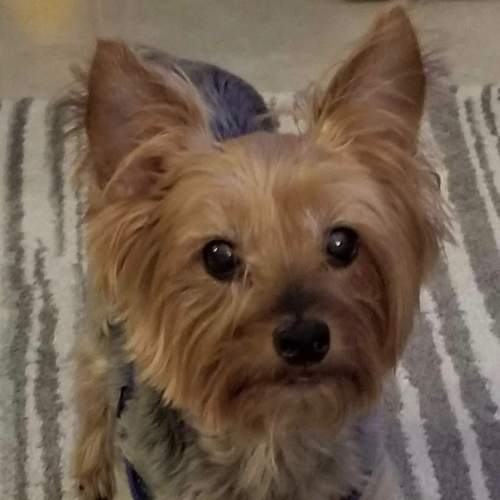 Murphy
Murphy is an office favorite. He's been a member of the O'Donnell Family for over 12 years, and as such, a member of the Coastal family, as well! He wears many hats and enjoys his greeting, PR, and security duties. His favorite treat is green beans and he loves playing fetch with his mini tennis ball.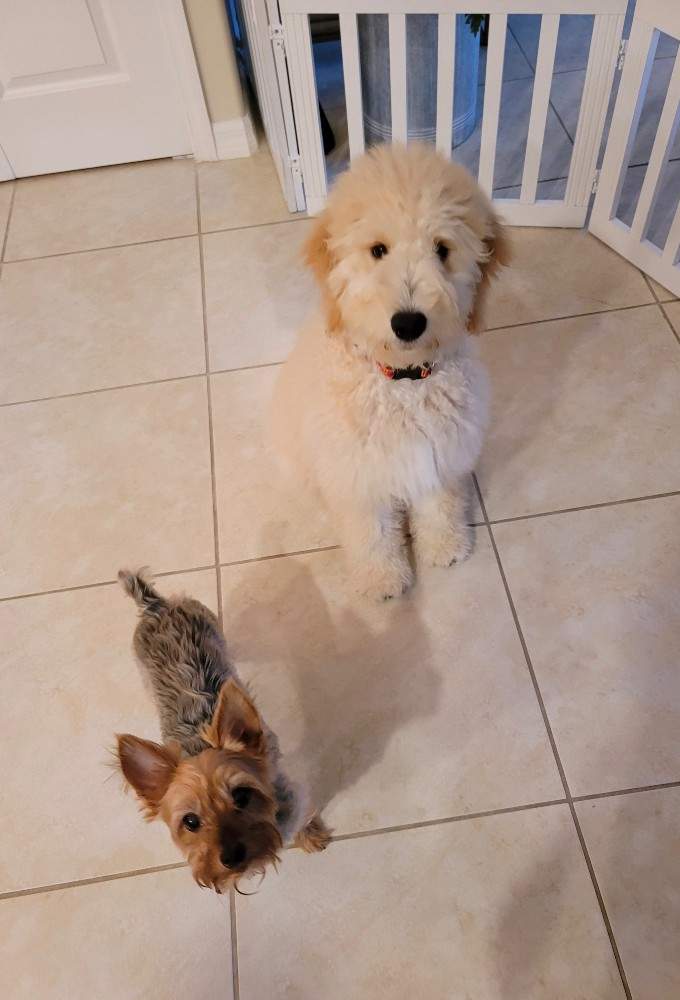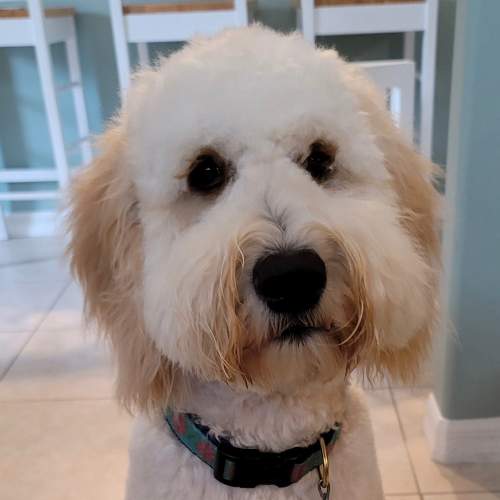 Birdie
Birdie is the newest addition of the Coastal Team. She is in training and hopes to be a certified companion dog very soon. When not in training, she can be found playing with Murphy! She loves hugs, walks, golf cart rides, and playing with her Coastal Teammates.